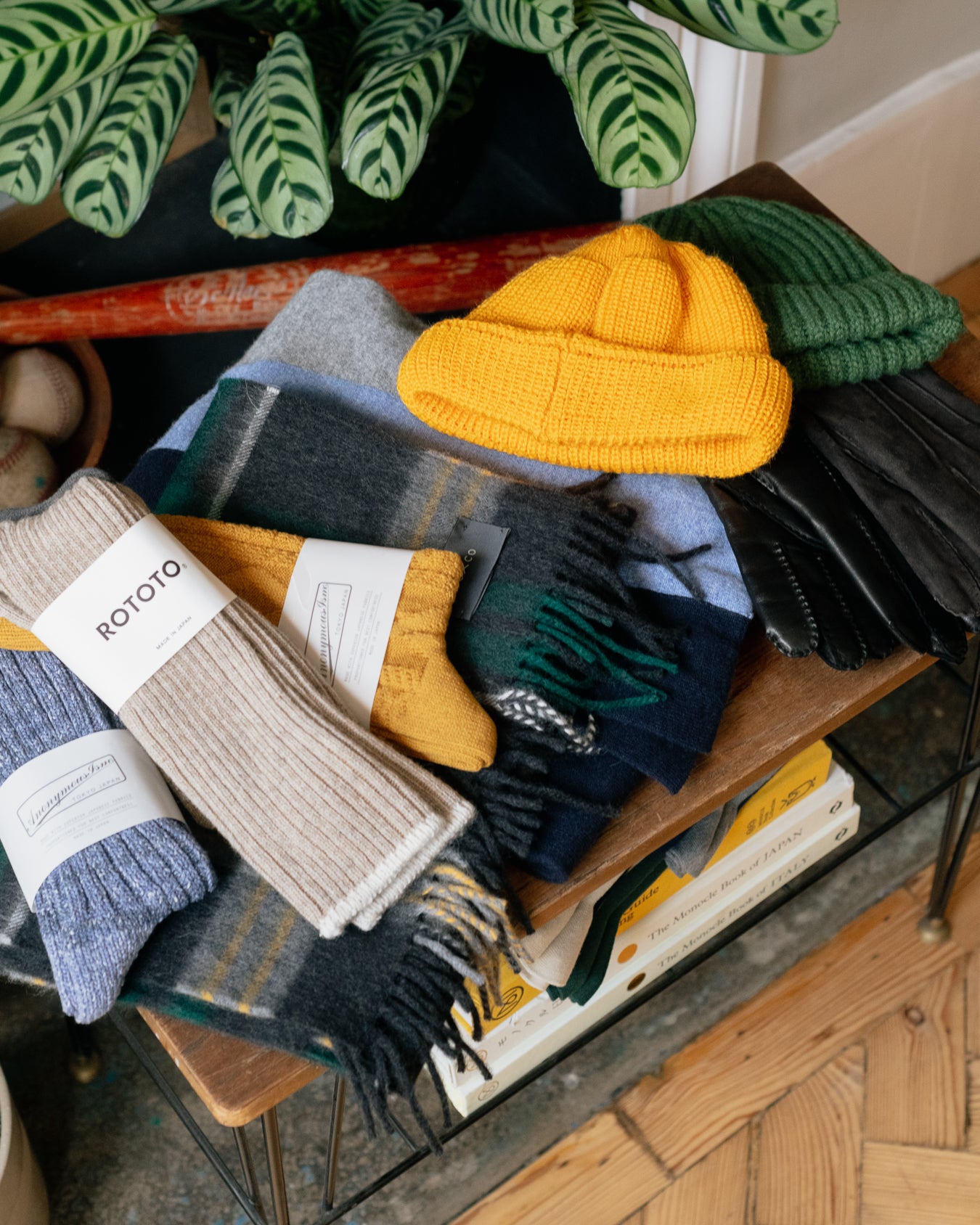 With the seasonal change well underway, most of us have started to dust off our winter coats and reintroduce cosy knits into our weekly wardrobe cycle. However, there will soon come a time when those will not be enough to keep us warm, needing a little extra help in the form of hats, scarves and even socks. Below is our guide to the winter accessories that we cannot wait to start wearing.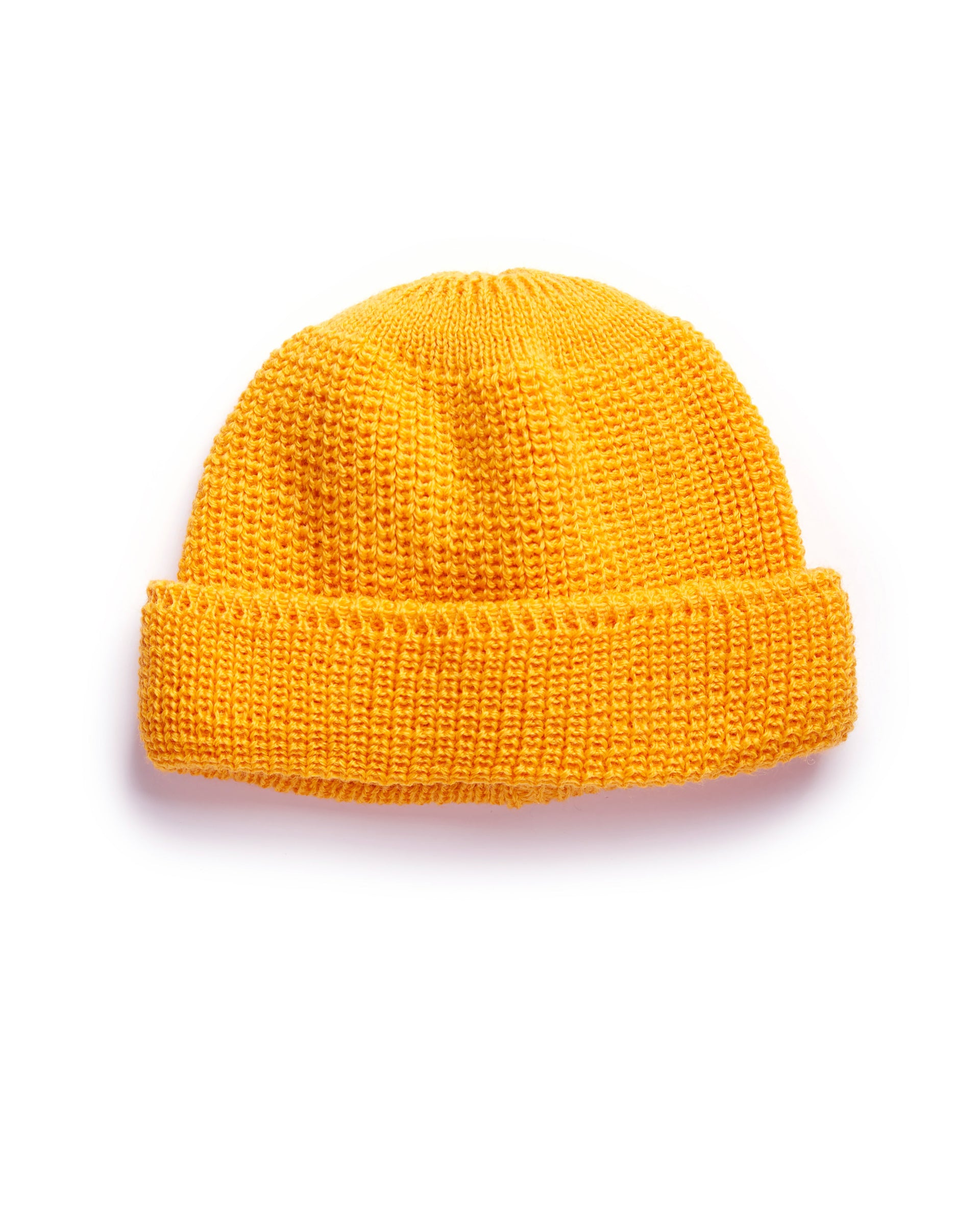 01.
Heimat Textil Deck Hat
Starting with a Trunk classic, the Deck Hat from Heimat Textil is their classic fisherman style and one that we carry each autumn/winter. Crafted from soft virgin wool, the beanie is available in a wide array of colours and is an easy way to add a playful pop of colour to any winter outfit.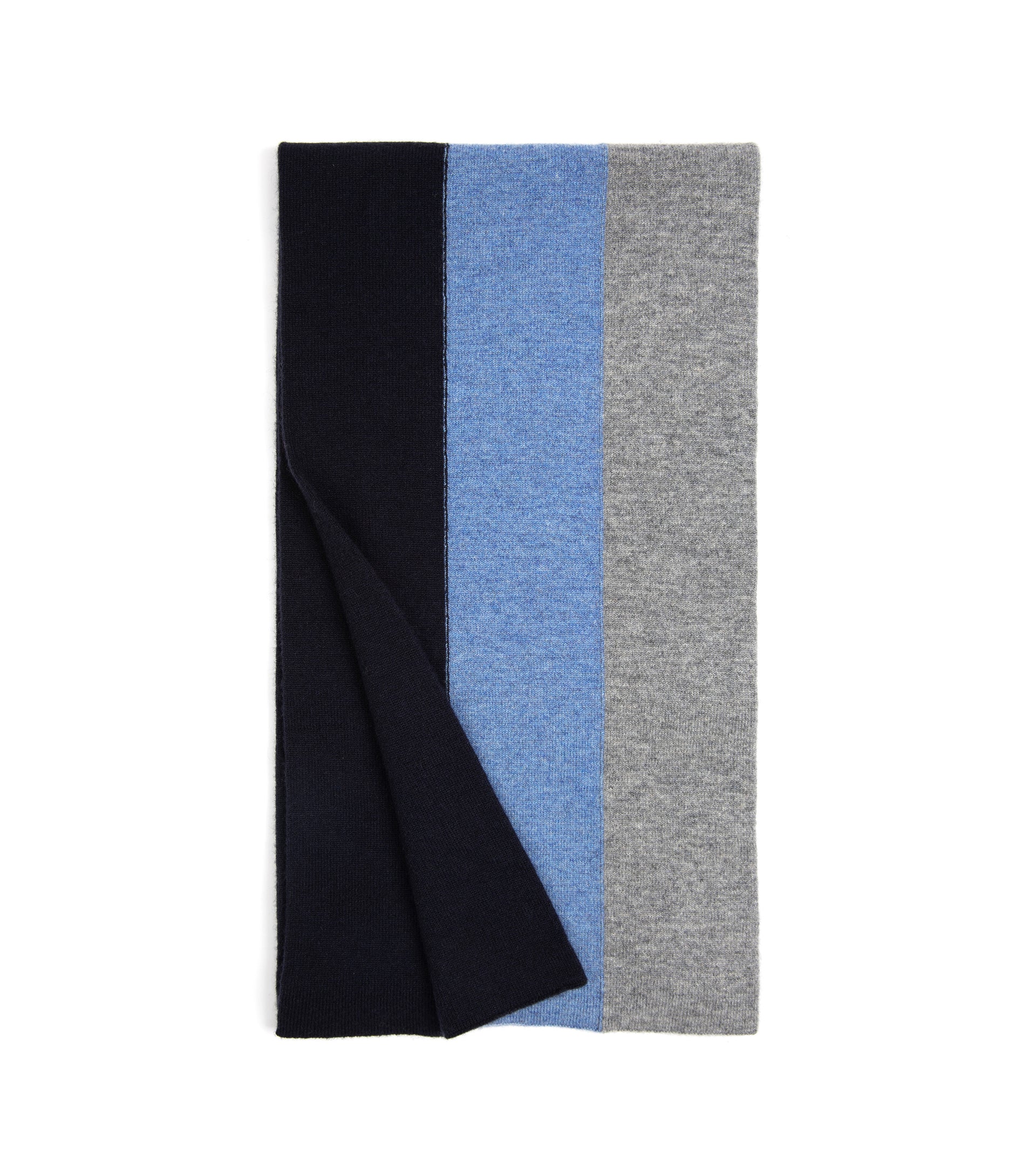 02.
Trunk Cashmere Stripe Scarf
The Trunk Cashmere Scarf is a new addition to our in-house accessories offering this season. Crafted from premium quality cashmere in Scotland, this style is decorated with three block-colour stripes of blue, navy and grey, each of which has a slight melange to create a beautiful texture. It is also available in an autumnal combination of orange, brown and green.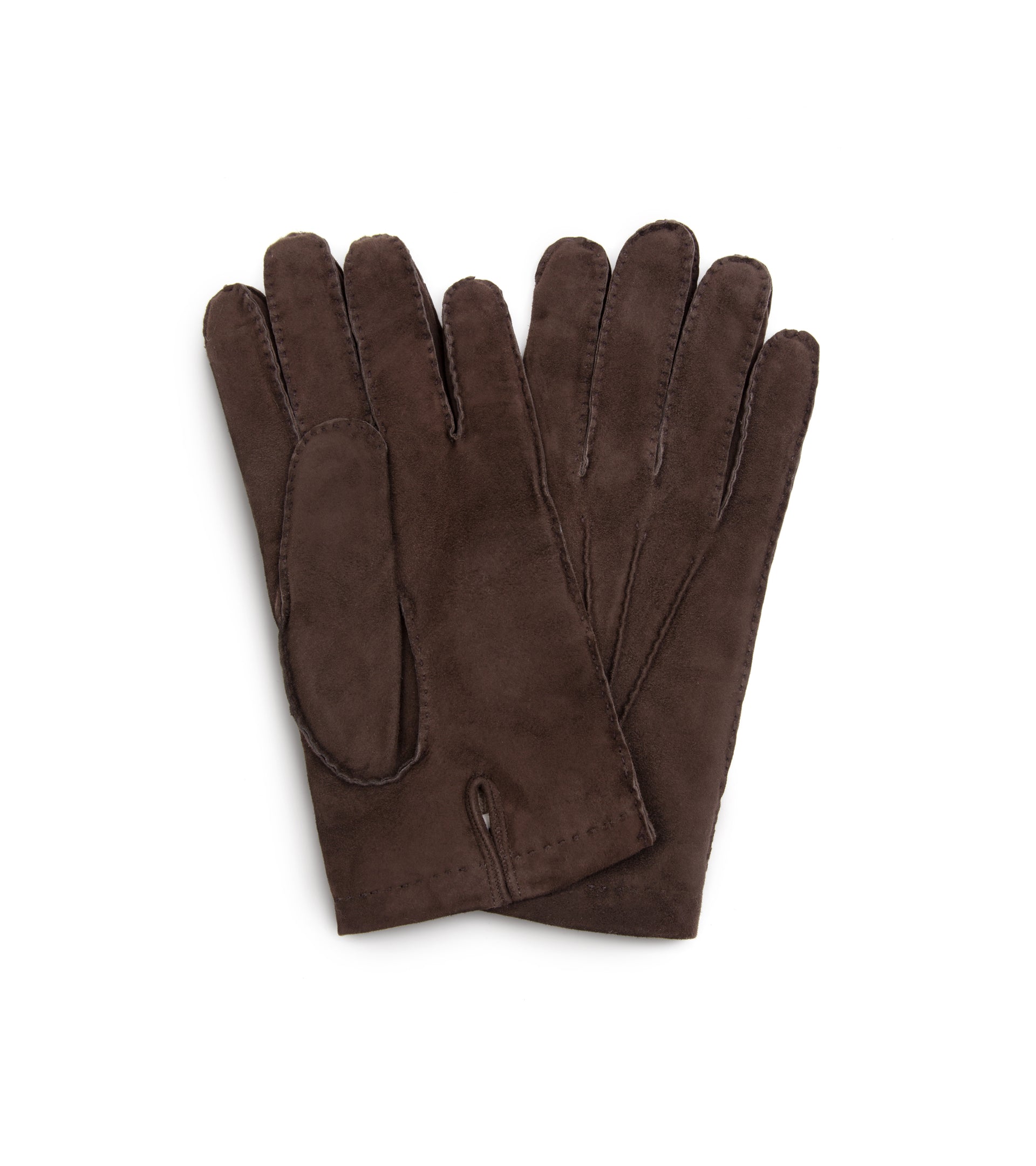 03.
Trunk Cashmere Lined Suede Gloves
Next up are another piece from the Trunk in-house collection, the Suede Gloves. Crafted in Naples from soft suede, the gloves are hand-cut and hand-stitched from a single piece of premium leather. Available in both black and brown, they are lined with super-soft cashmere for the ultimate cosy fit.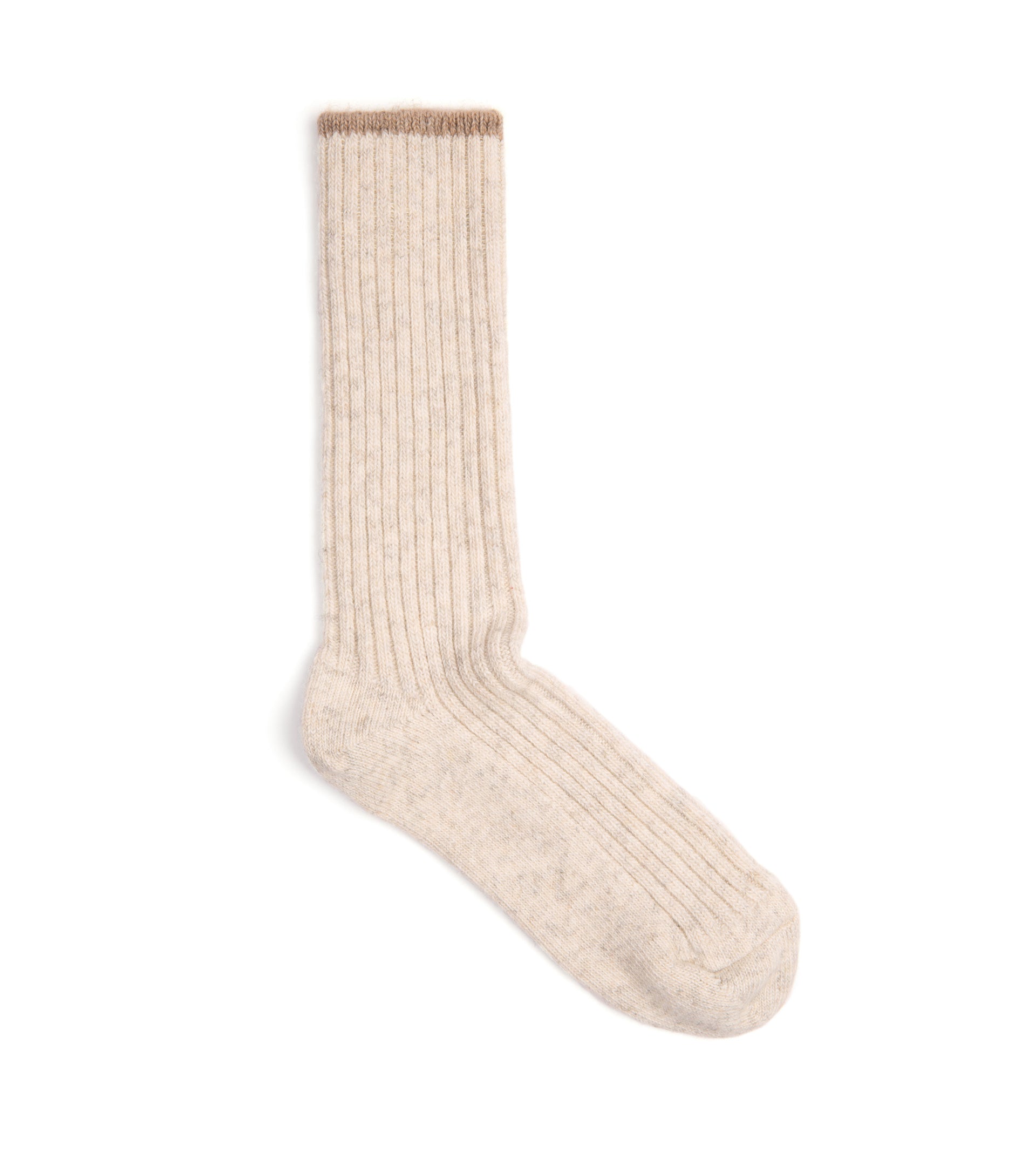 04.
RoToTo Wool Blend Ribbed Crew Socks
Winter would be amiss without a good pair of wool socks and Japanese brand RoToTo have got you covered in that department. This calf-length pair features a textural melange rib-knit making them both ruggedly stylish and practical. They pair perfectly with different winter footwear styles and above all will keep you warm throughout the season.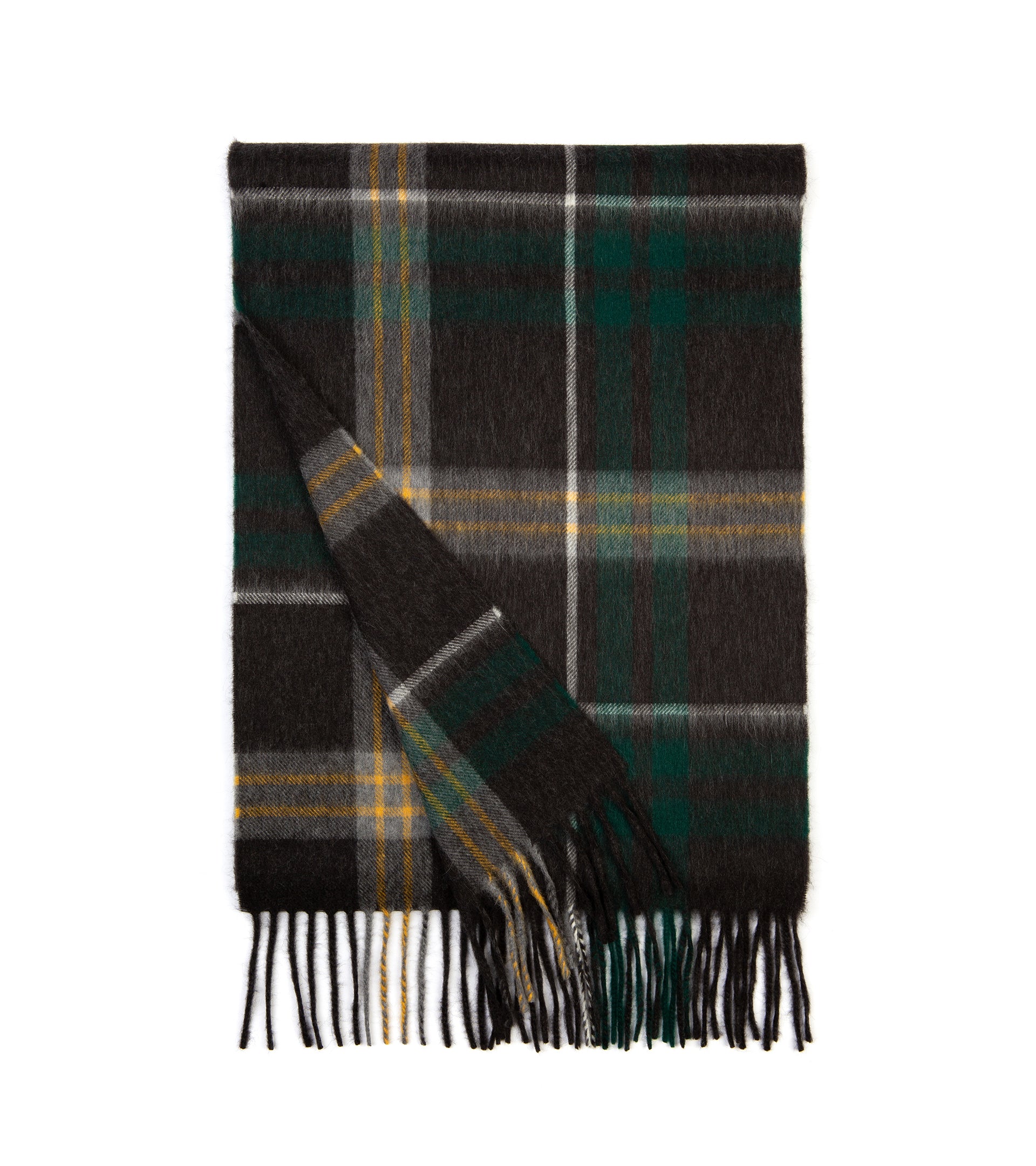 05.
Begg x Co Jura Birnie Check Scarf
The next scarf on our list comes from knitwear experts, Begg x Co, crafted from a unique blend of lambswool and angora, the Jura scarf is knit in their historic Ayrshire mill. In charcoal and green check with splashes of yellow, the ultrafine fibres create a beautifully soft handle with the Angora providing a unique surface texture.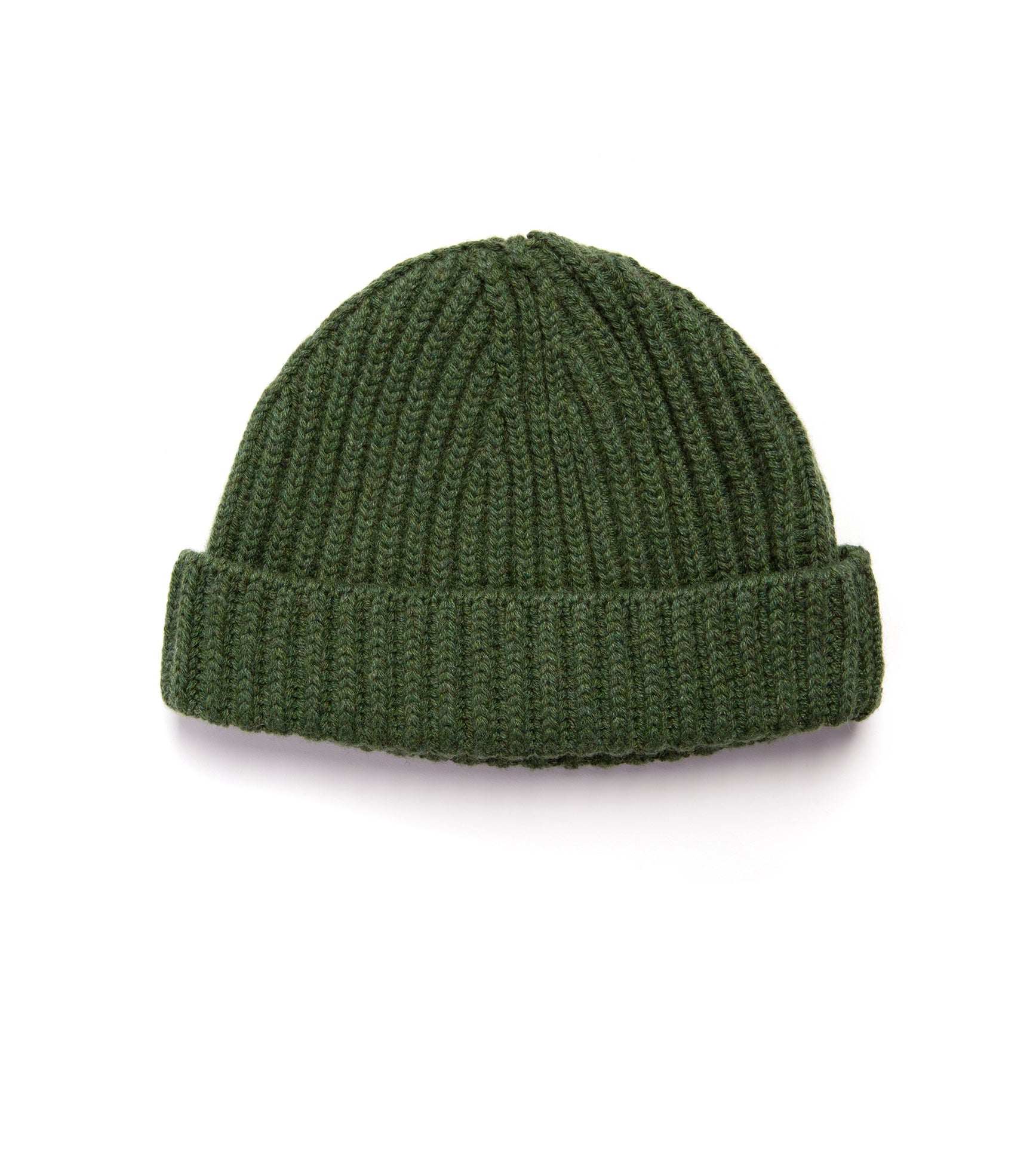 06.
Trunk Cashmere Beanie
The final selection is our own Trunk cashmere beanie, a new addition to our in-house collection this season. In a classic watch cap style, the beanie is knit from luxuriously soft cashmere with an unfixed cuff, which can be adjusted to be worn over or above the ears. An easy fit with any wardrobe, it is available in green, charcoal and navy.